Hair moisturizers for men are a very important thing. As hair is the most important part of a human body in terms of looks and personality. Taking care of hair becomes important for oneself. Men really have the right to keep moisturized and healthy hair similar to women. Hair moisturizer for men provides the perfect hair treatment and must be used to hydrate and nourish the hair. Here we are going to discuss some of the best Hair moisturizer for men.
Top 9 Hair Moisturizer For Men:
1. Shampoo and Conditioner:
If we want to go for the perfect hair treatment, it's always wise to do the basics. Using moisturizer on hair in the shower nourishes your hair strand and makes your scalp smooth. You can choose different products like shampoo and moisturizer from any trusted brand that work deeply to hydrate your strand and provide shine. It also makes the hair follicle strong. Keep in mind this duo should be applied one after another on wet hairs and should be free of any harmful chemicals and any kind of salts.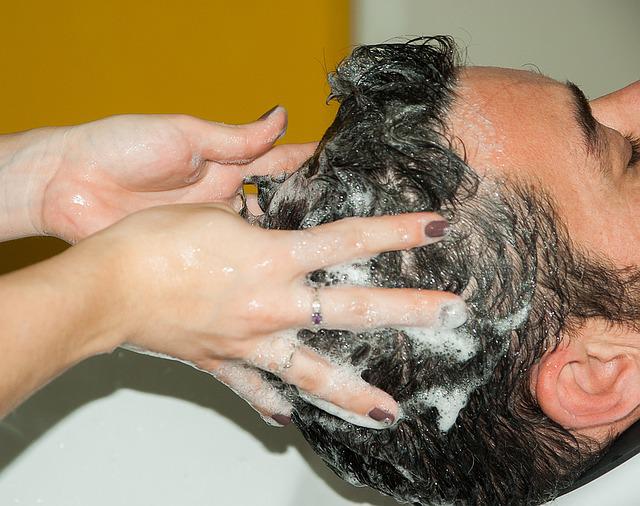 2. Hair Serum:
Nowadays it is extensively used by both women and men all around the world. This provides layering for your hair and gives moisture and a glow. It also helps to overcome damaged hair. Serums are usually products made up of oils that hydrate dead strands. It is extensively used as a hair moisturizer for black men.
Application of serum is very simple just by putting it on your palm and rubbing it on your hair, especially at the ends very efficiently. This should be applied just before the shampoo to get sufficient nourishment.
3. Hair cream:
Moisturizing your hair is very much important, style it daily or take care with precautions the strand will dry and get dehydrated eventually. This is how hair creams come into play and can work as magic.
Generally, hair creams are derivatives of oils made up of lightweight formulas that will hydrate your hair with an only single use. Rinsing it out is not necessary; you can have it for the whole day. A sufficient amount of cream on your palm and applying it to dry hair gives the best result.
4. Hair Mask:
It is recommended to apply when strands of your hair seem to be extra dry and dull. It deeply conditions and strengthens your hair with long-lasting moisture. This product gives results that go the extra mile in eliminating dryness.
Hair should be deeply cleaned by washing before applying a hair mask. Once done apply the mask onto wet hair and massage it through. Leave it for a couple of minutes and then wash it with lukewarm water.
5. Hair Mousse:
This is for the one with curly hair generally used as a hair moisturizer for black men. A hair mousse also provides moisture and hydrate hairs. It protects hair from humidity and holds your hairstyle. Made of ultra-lightweight formula delivers long-lasting results. Should be applied on wet hair before styling your hair with finger massaging and reaching up to the roots. Its fluffy texture provides your hair with a fluffy, thicker, and bouncier look. It can be applied to the hair of any type
6. Deep Conditioner:
It protects your hair from pollution and the sun's harmful UV rays as it damages the cuticle layer of the hair and makes it dull. In this method, hair is covered with conditioner items left for one minute, and then rinsing gives the desired result. This moisturizing technique is very helpful in transforming dry and brittle hair into buttery smooth ones. Applying it a few times a month ends up in a good result.
7. Leave in conditioner:
This hair moisturizer for men adds moisture to the hair and makes it shine. It is considered for longer hairs ideally but short hair men can also use this technique. Made by a blend of vitamins and oils, it fills the pores and cracks on the scalp resulting in stronger and shiny hair.
8. Leave in Spray:
This is a hair care product that is generally applied on rinsed hair just before combing or it can also be applied on towel dry hair. This spray is preferred as it has relatively more longevity and remains on the hair till the next wash.
It restores the shine and moisture of each hair strand. People of all hair types are recommended to take benefit from this product. This product is also available in the form of creams or liquids in the market.
9. In shower hair treatment:
This is a fantastic hair treatment that acts on the cuticle of the hair and improves its condition, health, and shine. It gives you silky hair in just one treatment. It is a rinsing treatment that transforms sticky hair into a silky one. Must be applied while taking a shower and used at least three times in a week. 
These were some of the best hair moisturizer for men. Stick to us for more topics and enhance your knowledge.
Related Post: