Cat eye eyelash extensions are becoming the new favorite of people who wish to look naturally more beautiful. If you have been investing in enhancing your beauty in a more natural way, then you must consider natural cat eye eyelash extensions.
As a person, who loves to stay updated about the beauty industry and new trends, you must have already heard about cat eyelash extensions, but how to be sure if cat eye eyelash extensions are going to be worth your money and appropriate for you?
When it comes to cat-eye lashes, having the right eye shape is very important. So, if you are planning to look the best, and do not mind a little nip; you can look into some of the simple eyelid surgery procedures.
Well, today we shall be discussing cat eyelash extensions– the procedure, their advantages, the risk involved, and their appropriateness for you as well. Let's start.
Cat Eye Eyelash Extensions- What Makes Them So Appealing?
While eyelash extensions are simple extensions that make your eyelashes look larger and denser for the enhanced aesthetic appeal of your eyes, cat eye eyelash extensions are a type of eyelash extension that is more specific for the cat eye look.
In cat eyelash extensions, the extensions in the inner corner of the eyes are shorter in length whereas the extensions applied towards the outer corners get lengthier. This gives you a naturally winged eye look.
But what makes cat eyelash extensions so stylish and trendy?
Well, it is a well-known fact that women put in a lot of effort to make sure that their eyes look wider, on a regular basis. This makes them look more alluring and confident. Cat-styling is one of the most popular choices among women for making their eyes look wider and sexier.
In such a situation, wispy cat eye eyelash extensions have emerged as the best solution to make sure that women look prettier in a more natural manner with the least effort. These cat eye eyelash extensions look much like the natural eyelashes of women. Let's learn more about the procedure of cat eye eyelash extensions.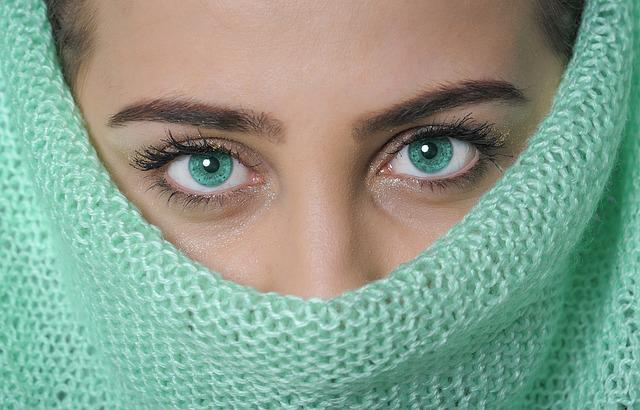 Cat Eyelash Extensions- The Procedure
The procedure of the application of cat eyelash extensions is much similar to the application of basic lashes. However, there are some minor differences to make sure that they give your eyes a desirable shape. This shape is achieved by mapping. Let's learn more about the process of cat eyelash extension application through the following steps.
First Step: Affix The Lashes on The Lower Side
Under-eye patches can be used to hold the lower lashes in place. This step is crucial because it is simple to work with the lashes on the side when lower lashes are not consistently interrupting the process.
Second Step: Pick Your Lash Style
You get to choose from different types of lash extensions on the basis of your preferences. There are varieties available on the basis of different curls, thicknesses, and lengths to best match your needs. In cat eyelash extensions, your lashes are supposed to be longer at the outer corner and shorter near the inner corner.
Third Step: Lash Extensions Application
This step needs the most attention and must be performed carefully. Tweezers can be used to hold the lash extensions and put them into the adhesive so that they could be applied to your own lashes.
This step generally starts with the application of the lash extensions near the inner corner and then longer lashes are applied towards the outer corner for the cat eye look.
Fourth Step: Finished Touches
This is the final step in the process of the cat eye eyelash extensions application. As your extensions are finally applied, they need to be gently brushed. After this, the adhesive should be cured. While there are different techniques that might be used here, you can simply choose to clean them as moisture helps in the faster process of curing.
Finally, the eye pads can be removed and your lashes are done!
Are Cat Eye Eyelash Extensions Appropriate For You?
One of the most important things to consider when getting your cat eyelash extensions done is to ensure that they are suitable for your unique facial characteristics.
The simple reason behind this is that everything is not supposed to be appropriate for everyone.
For example, wispy cat eye eyelash extensions are more likely to be suitable for round eyes. This particular type of cat eyelash extension can add more features to round eyes. On the other hand, wispy cat eye eyelash extensions might not be the best choice for eyes that are smaller in size. Cat eyes can immediately make downturned eyes look more aesthetically appealing.
The bottom Line:
The cat eye look has been a popular choice for ages now. Cat eye eyelash extensions can add drama to simple eyes with any kind of shape. If your eyes are not naturally dramatic enough but you wish to make them look more dramatic in a more natural way, then you can choose cat eyelash extensions.
Related Posts: